Subway Dangers
→In New York City, the subway is the most common mode of transportation. but problems that the train may have at some point or have during its journey have accidents. These accidents contain major problems such as the collision of people inside the train, can  deaths occur, and there may be many problems. An accident can be caused by high speed, deviation of rails, drunk people , or even people who use guns or trains, etc.
Sunset park , Brooklyn, a woman was fatally struck by a subway train in Brooklyn Monday, April 1, 2019. The woman, in her 30s or 40s, was killed at the 59th Street N/R station in Sunset Park around 8:15 a.m.
Chelsea, Manhattan , a man has been arrested for allegedly tossing debris onto subway tracks in Manhattan Sunday september 21/2020 in Chelsea, causing a train to derail and snarling service for much of the day.Demetrius Harvard, 30, is charged with reckless endangerment, criminal mischief, assault and criminal trespass.
Brooklyn, New York , a man was killed after allegedly subway surfing atop a train in Brooklyn Saturday october 2/2021. Police say the incident happened around 4:30 a.m. near Essex Street by the Williamsburg Bridge southbound J train  When officers arrived, they found a 32-year-old man lying on the tracks, under the train, unconscious and unresponsive.
Harlem, New York , a man was pushed onto subway tracks and killed by a train Friday July 4, 2020 after intervening in a fight at a Harlem station, police said.Police say a man was fighting two women at the 125th Street and Lenox Avenue 2/3 station around 3:25 p.m. when a good Samaritan, 57-year-old Dwayne Brown, attempted to intervene for unknown reasons.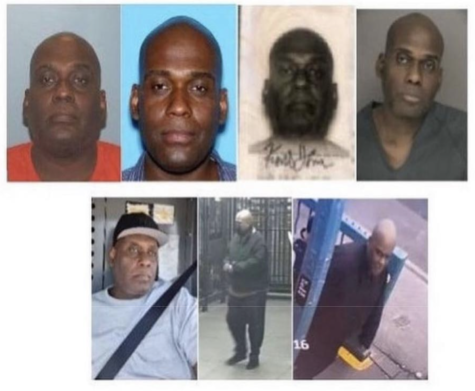 On Tuesday , April 12, 2022, at about 8:30 A.M, Frank Robert James fired numerous shots inside of an 'N' line subway car at the 36th street and 4th Ave station causing serious injuries to ten people.
Now, many people are worried about taking the train.  Ellen Balen, a 67 years old, says "I have six kids here and all of them have babies and their children take the train every day to school and get off to work. You never think about people who want to kill other people. I hope this event never happens again because I really feel too cold for the lives of my daughters and grandchildren."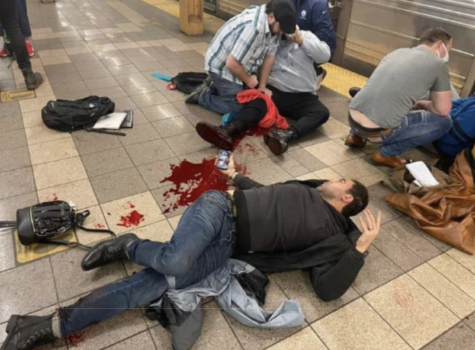 Sara Bunjaj a 36 years old, on the morning of April 12th, was traveling from Brooklyn to Manhattan, a station was opened among people and began firing weapons, where many injured and dead people remained. A tragic morning that shocked the whole country. She says "This led me as a parent to learn if I could send my children to school. I thought if they'd come home again, our life would be in danger at all times, and I feel bad about my life,  I feel bad about my family's lives. I want to see happy people and I want to see normal  people who can't lose their lives."
Britney Vushaj, a 18 years old  says "I need take the train every day, I feel really cold for my life because every day unguilty people die, so they put our lives at risk, train accidents come in a few ways, but if there's an accident, sometimes it's like following the trent movement or, from some consequences that the train has." 
The New York City Police Department received a tip saying the 62-year-old suspect was in the East Village of Manhattan, in a McDonald's at 6th Street and 1st Avenue. Responding officers didn't see him in the McDonald's, but they drove around the area and spotted James near St. Marks Place and 1st Avenue, where he was taken into custody without incident around 1:45 p.m. ET, according to police.