Too Much Homelessness In New York City
I saw a homeless man one day in the train station. He insulted people and screamed a lot to disturb all of us in the train station and then he went inside the train to defecate in the chair and all the people were horrified. When the train stopped we all left that train because it smells so bad; especially him.
The homeless people do something terrible like dirty the city. Sometimes they even defecate and smoke in the train station and the streets.
I see that everywhere in New York, especially in the train station. I want all people, especially the government, to help them to have a house and other basic necessities that are required to live. The issue is that a lot of homeless people are not good in any and all cities, like New York and we need to help them and fight for that.
The government needs to help the homeless to have enough quality emergency accommodation. It must enable people to access accommodation by increasing rent supplement to match market rents: introducing tax breaks for landlords so it is feasible for them to lease properties ; and providing greater security for tenants by regulating rents.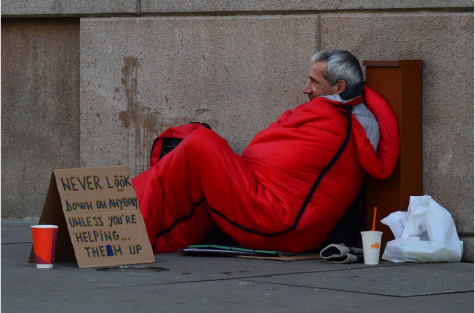 The government can prevent more people becoming homeless. Government programs that have helped provide food to low-income communities are also very important.  The Snap program helps 38,000,000 homeless people in the United state and That is a benefits transfer card. This card can be used like a debit card to purchase eligible food in authorized ( SNAP ) is the largest federal nutrition assistance program. For example, a household size of 1 received $250 in benefits each month, a household size of 2 received $459, a size of three received $658, a size of four received $835, and a size of five received $992.
This is yet another  example of a government program that has been successful providing basic necessities to people in need.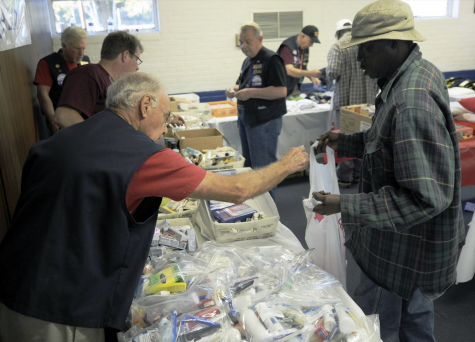 The government needs to help them to have medical care. I think medical care  is a good option for them to go to hospital and take care of them and they aren't gonna pay money for their treatment. For example , they have a program that helps homeless people and that is the Committee serves as a forum to strengthen collaboration among NACHC members and other organizations that serve people experiencing homelessness. And help more than 740,000 homeless people per year ( national health care for the homeless council).
The government needs to have more programs to help homeless people to have medical care because if they don't have that they need to pay if they go to the hospital.
That issue is important because there are a lot of homeless people in the country. I mean there are many people who are not getting their needs met. Furthermore, It is negative for the city as a whole because people without homes will be forced to sleep in train stations and public parks. I want people to understand that the government plays a big role and can continue to play a big role in improving the lives of homeless people. It does just fall on the individual person to resolve the issue because there are a variety of ways they can be helped by larger programs.