Staff Opinions of Masks in School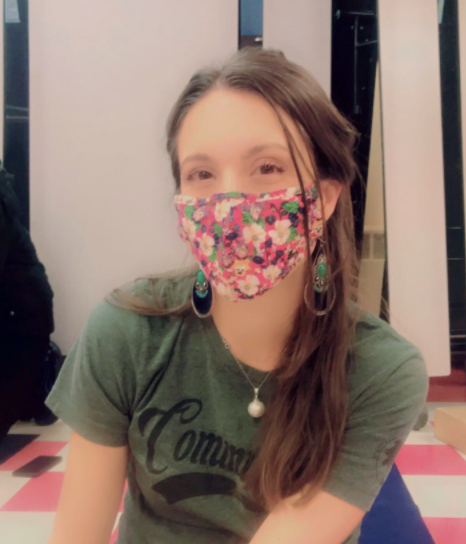 According to Liberty High School guidelines, teachers must wear a mask when they are in the school building. They wear the mask from 8:00 to 3:35 from Monday through Friday.
The reason wearing the mask is required is because students and teachers are in close contact with each other. If someone is in close contact with another person, it is necessary to wear the mask in order to reduce the spread and decrease the chance that someone else gets sick. Unfortunately, some students do not wear the mask properly. They do not always cover their nose and the teachers have to remind them to pull it up. The staff members shared their experience wearing the mask.
Mr Patterson of Catholic Charities says, gets kind of annoyed. "It's a little uncomfortable to wear it all day. It feels good to take the mask off and it's very refreshing." We wear the mask in school in order to not get others sick. It is recommended until the vaccination rate goes up. Wearing a mask to school does not harm the health of most people, compared to the risk of getting or spreading Covid. It has been shown to be helpful in reducing the spread of the virus. 
Ms. Burd, a ENL teacher  says,  "You may need to quarantine if you were in close contact with someone who tests positive if you are not vaccinated, to reduce the spread but not 100% prevent it. Also while we all wear masks, some people may forget to pull them all the way."
The CDC recommends wearing a face mask indoors with other people, especially if you are not vaccinated. Besides wearing a mask, we can wash our hands regularly and be sure to get a Covid test or stay home if we feel sick. 
A  social studies teacher, Mr. Djamaliddinov, says "Wearing a mask at school is hard because we keep masks on for about 9+hours but we also understand that it is for our own safety as well as safety of our students, families, and own families. Keep your mask on!"
Miss Preda, an ENL teacher understands that she still has to wear a mask even though she is vaccinated to protect others who are not vaccinated.  She has advice for us at school. "You should change your mask everyday so it's clean."