China: Last Century and Now
In 1980, China was a very poor country. With the development of the economy and the improvement of technology, China has become richer and richer. But there are still many people's impressions of China stuck in the last century. Many people think that China is a poor country with a poor environment, no freedom, and no human rights. There is no technology. China is not the China of the past.
Starting from 1990, China's technological development became very rapid. Through funding, the Chinese government emphasizes that science and technology are fundamental components of the country's economic development and national prestige. China has made great strides in education, high-tech manufacturing, and infrastructure, and is now a world leader in some areas. For example, in China, except for some elderly people who do not use the Internet to carry cash when they go out, young people do not carry cash. Everyone pays with WeChat Pay, Alipay, and other applications, and integrates mobile payment into their daily life.
Look at P.1 and P.2 China's GDP in 1990 and 2020.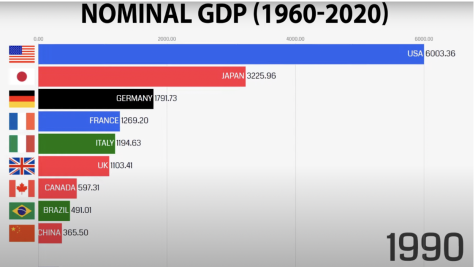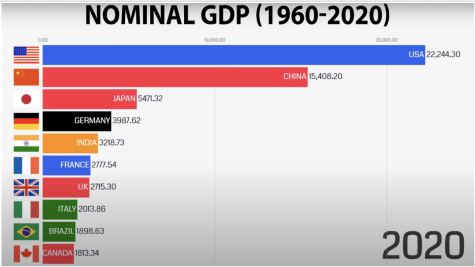 Many people are proud to be born in China. Zishan Ma, a student at  Baruch College says "I am always telling others that I am proud to be born in China. I have been in NYC for three years
Some people have heard a lot of thoughts and impressions about China that are completely wrong." 
Zishan Ma also says "if you don't know about what China looks like today, don't lie because the truth is the truth. Not every one of us in China eats dogs!" 
What do people in other countries think about China? Seynadou Diallo, a Liberty High school student says, "I see China as a rich economic and cultural country, from the media and what I have learned in my history classes."
China is a big country. Ms.Taiae, a Liberty High school teacher says "I think it is a big power in the world economy and in terms of technology and computer science.″ China is one of the countries with the biggest population in the world but the rate of the increasing population it's going in part with the increase in economics, in China also education is very advanced.  Ms. Taiae also says, "They have a very special culture and are very plain and respected."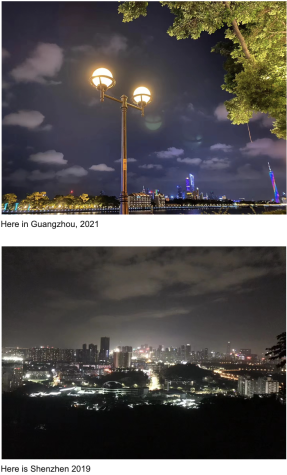 The Chinese have freedom. According to Article 35 of the Constitution of the People's Republic of China, citizens of the People's Republic of China enjoy the freedom of speech, the press, assembly, association, the procession, and demonstration. Every country has its unique culture and policy, and there is no right and wrong if the policy works out in any country. Imagine that if one day, every country on the Earth is the same, that will be horrible.
In China, fifty-six nationalities are one family. In China, fifty-six ethnic groups are one big family. There are Han, Zhuang, Manchu, Hui, Miao, Uyghur, Yi, Tujia, Mongolian, Tibetan, Buyi, Dong, Yao,ect. The Han nationality is the ethnic group with the largest proportion of the population.
If you truly want to learn about a country, then you should get rid of all the stereotypes. One suggestion that Zishan would like to share is never to depend on social media to learn and know about China. Instead of social media, please learn about their history.  China is still China, but they change to be better day by day. 
At last, Zishan hopes that everyone can go to China to play and see, instead of knowing what China is like from other people's mouths. Some things need to be seen and experienced.