Coming To America
Coming to America was hard in many ways.  These are my friends. The way to get to America was  hard because many people needed documentation, which they didn't have.  l waited  for  two years to get mine. When I came to America, speaking  words  was not easy. English is a language that l have never learned. l lived with some difficulties. Sometimes I take my English book to learn english. 
Many black Africans want to come to America but they don't have documentation to come to America.  Many black Africans come by boat to America, because they want to help their parents, but many die. Others follow the police to jail.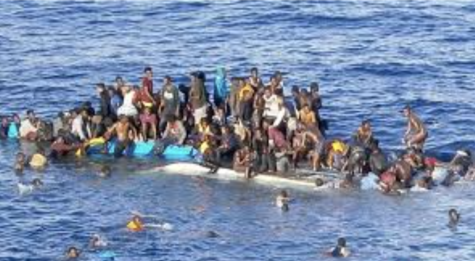 Modou Kane was 29 years old. He went with one brother on the boat. His name is Adam, 24 years old. He had many  friends named Abdolaye, in the boat who didn't  eat for two weeks. He and friends died. Adam wanted to go to another country because they don't have food where they were from. On this boat, they couldn't go to the bathroom or shower because they didn't have enough water. At night many people didn't sleep.  Some people died because they were cold. People rowed the boat at night. They spent 3 weeks on this boat and many people got sick.  Modou and Abolaye died. Some people return to their countries. Adam is responsible for his little brother and sister who are 16 years old now.  His parents have also passed away.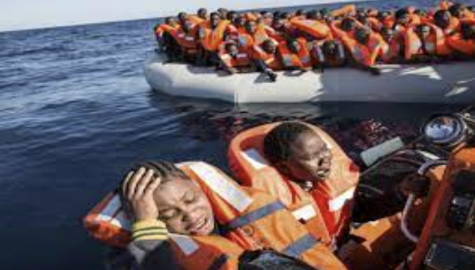 Doudou Samb was another person who wanted to go to another country. He is 45 years old. He had many friends in the boat. He rowed the boat, sometimes he cooked.  One day six of Doudou's friends got sick. Their name were Sidy, Fatou, Khadime, Daba, Fallou, and Barra.  Fallou was 31 years old and he couldn't eat and drink. Sometimes Doudou helps him in the boat when he has difficulties. This boat didn't have a bathroom. After the morning Sidy stole Sama's food, and Sama killed Sidy.
Coming to America is difficult in this way. Look at these many people who drowned.
Many were hungry with no food and they were tired from being at sea for so long.  After weeks at sea, sometimes, rescue boats come and rescue people.